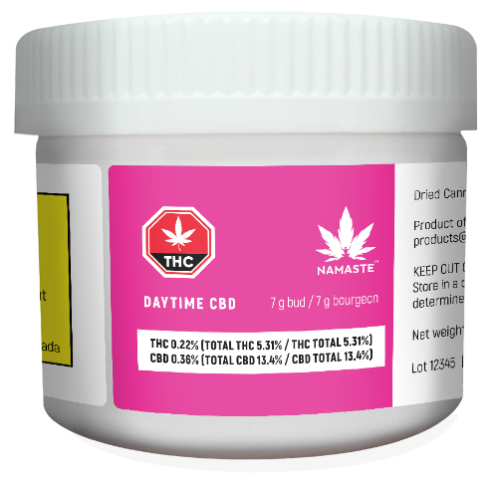 Daytime CBD
With a higher range of CBD, and lower range of THC, Daytime CBD is a good option for beginners. This sativa-dominant hybrid has fluffy green buds with bright orange hairs and scents of fruity citrus.

---
Durga Mata 2
This high-CBD, low-THC Durga Mata 2 strain is indica-dominant. It has minty and earthy aromas with scents of sweet citrus. It is a good selection for less experienced consumers or those looking for a higher level of CBD.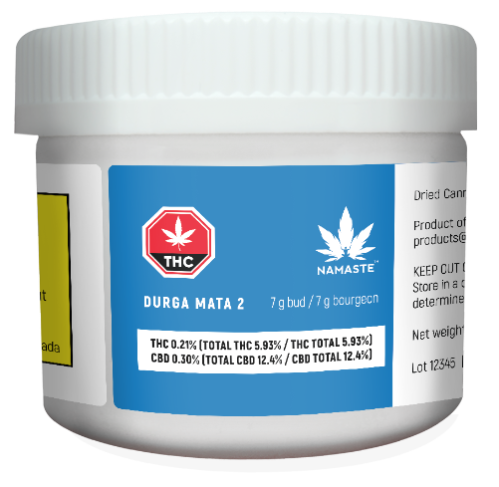 ---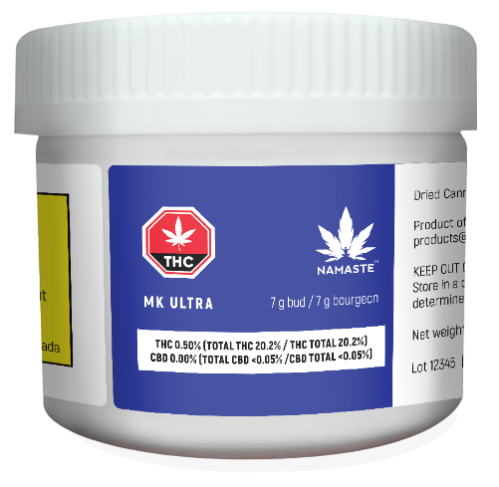 MK Ultra
This pungent, high-THC MK Ultra strain has a sweet, earthy aroma and is not recommended for beginners. Its buds range from light to dark green with small amber hairs throughout.

---
Ultra Sour
Ultra Sour is a heavy-hitting sativa-dominant hybrid with pale green buds that are covered in trichomes. Aromas of citrus and diesel make Ultra Sour a flavourful option, great for cannabis connoisseurs.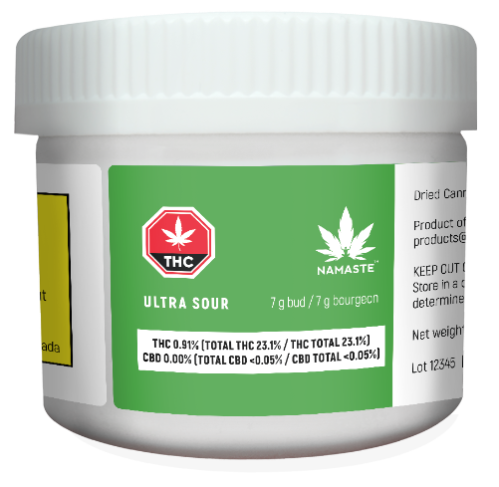 ---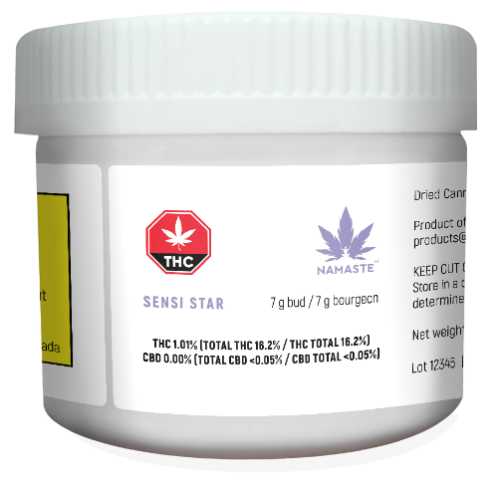 Sensi Star
This indica-dominant Sensi Star strain has abundant trichomes that sparkle like a constellation of stars. It has a sweet, earthy aroma with woody notes. Its high THC content is best for experienced consumers.

---
Shishkaberry
Shishkaberry is known for its sweet berry flavour and pleasant aroma. It has moderately high THC levels and tight buds that display different shades of purple.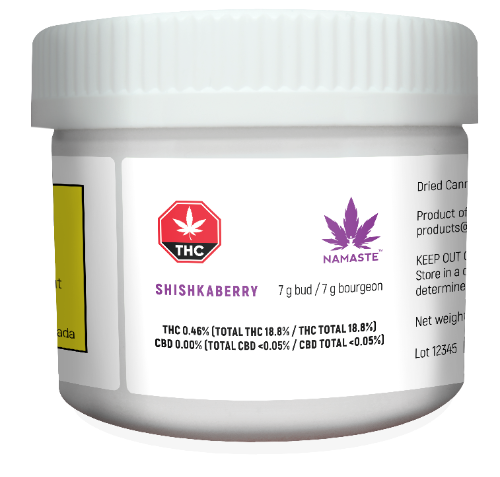 Wappa
Wappa has frosty and vibrant lime-coloured buds with a medley of amber stigmas. With an impressive trichome-rich, dense structure, Wappa is a beautiful strain to examine. It has high levels of THC, so new users should be cautious and remember to start low and go slow.