How it works:
Drop off your empty cannabis container at any of our participating retailers

Ensure all product has been removed from packaging before recycling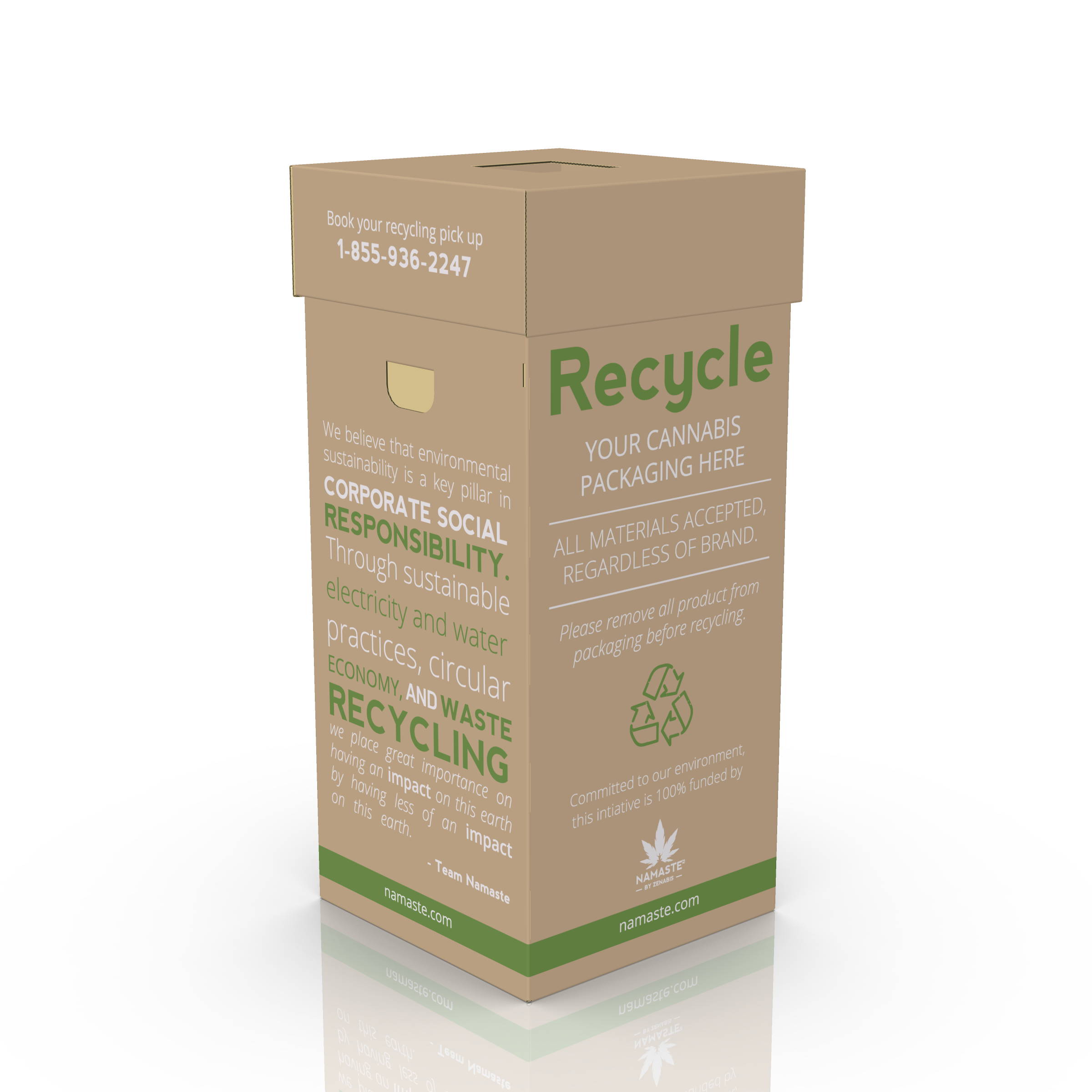 How it works:
Call our customer service team to schedule a pick up once the box is full:
1-855-936-2247 (Option 4)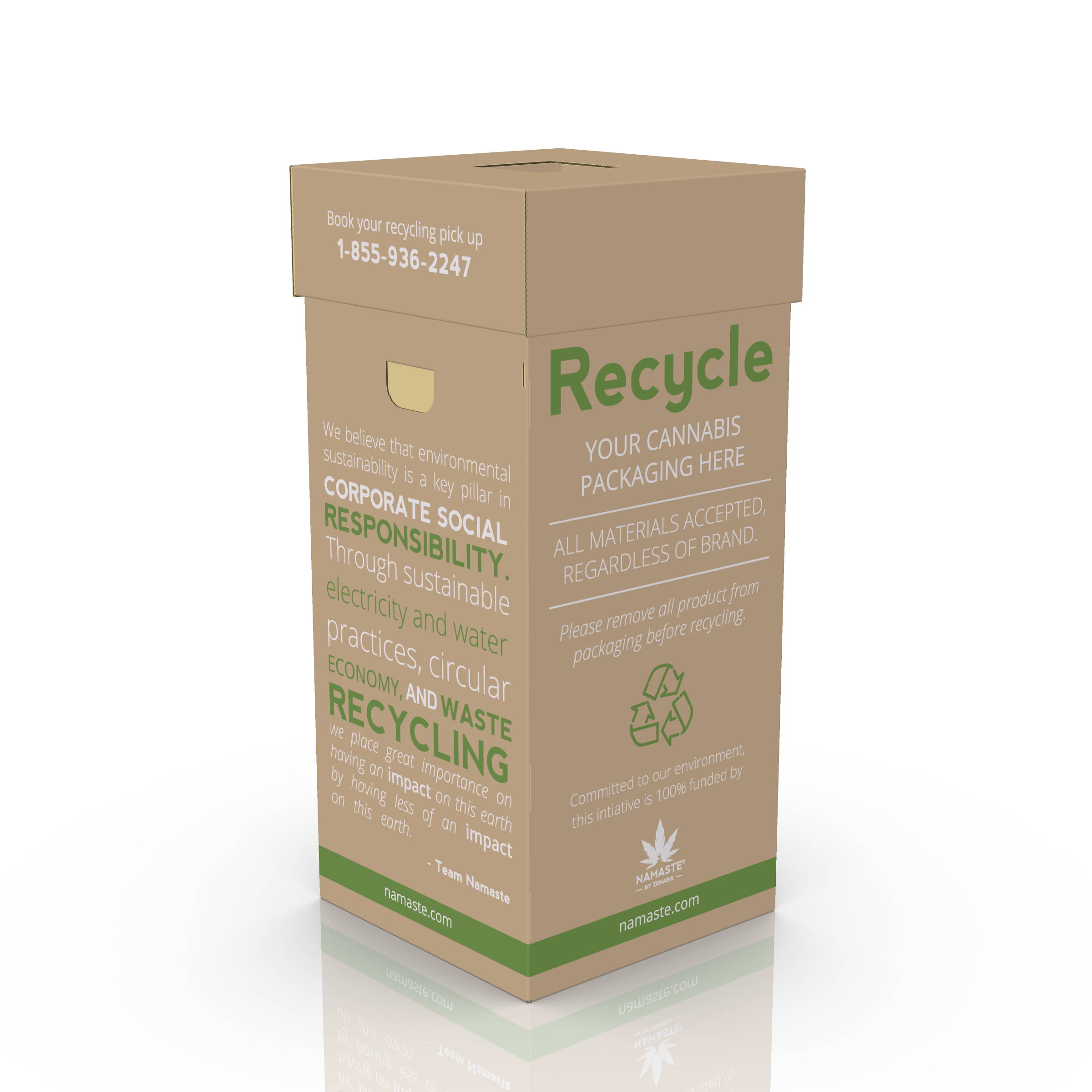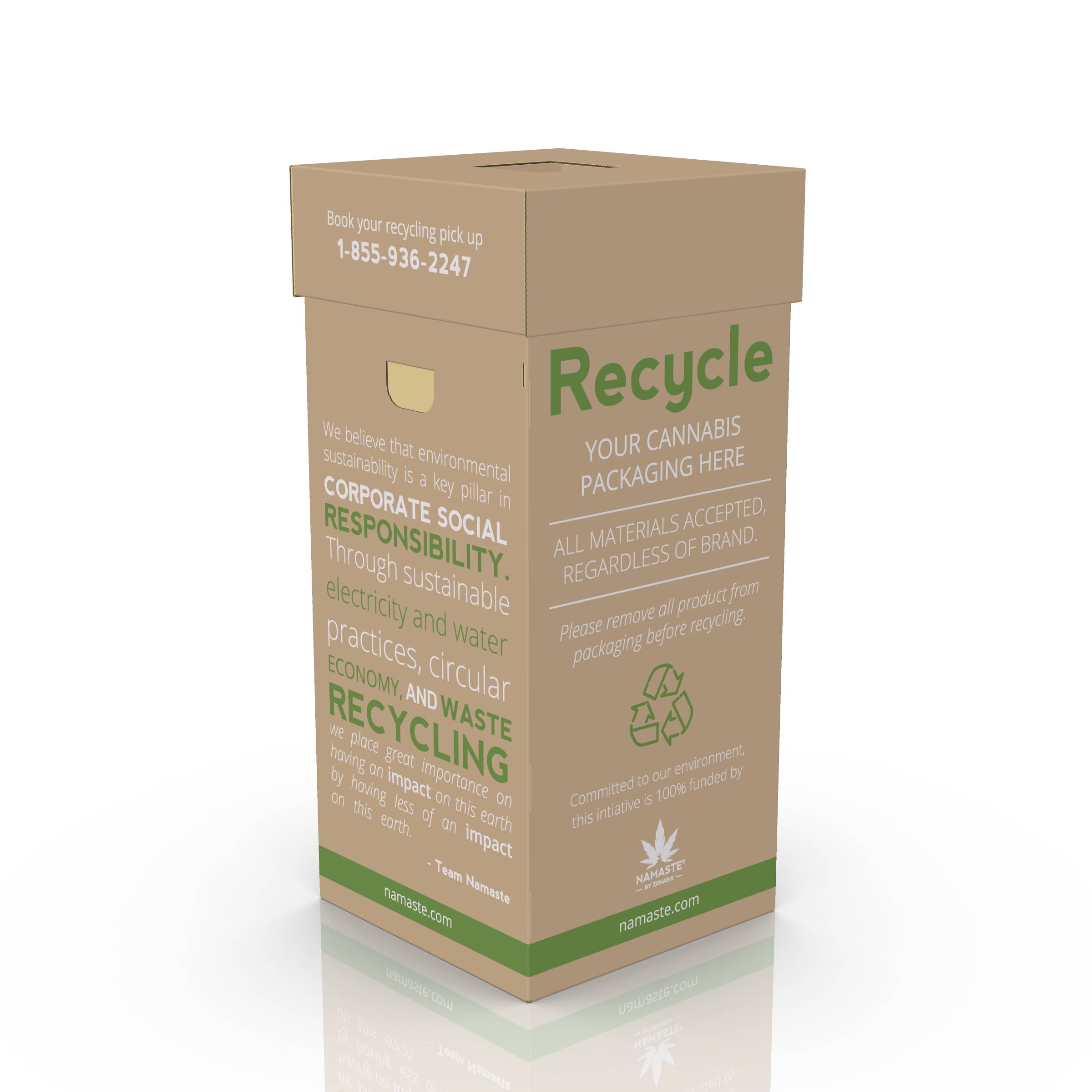 Thanks for helping us make a difference in our environment!
This program accepts any and all cannabis packaging purchased from a licensed retailer only.
We believe that environmental sustainability is a key pillar in Corporate Social Responsibility. Through sustainable electricity and water practices, circular economy reusing, and water recycling we place great importance on having an impact on this earth by having less of an impact on this earth.
Committed to our environment, this initiative is 100% funded by Namaste by Zenabis.